Project Zenhome
Mission: Analyze IOT mobile application and provide feedback for improvement
Deadline: 2-3 weeks (urgent)
Deliverables: Usability checklist, UX analysis of current application, visual design
Team: 2
Snapshot:
Challenge: How can we recover an ailing application and deliver a seamless interaction within just a few weeks?
Process/Strategy:  I pitched a plan to deliver a new set of designs in addition to the requested ux checklist. The client agreed, so I proceeded to generate a lengthy synopsis detailing all of the inefficiencies within the application and how we could resolve them.

Notes: Users were unable to go to previous page due to abundance of "Dead-ends" within application, color scheme did not match branding guidelines, main application sections were not clearly labeled. I highlighted these challenges in a consolidated checklist to keep us organized.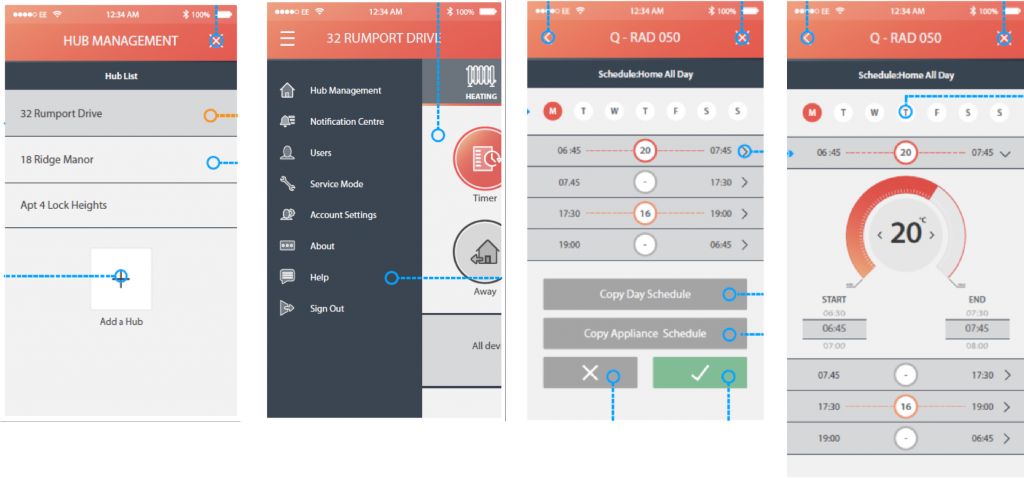 (previous design)
Solution: I provided a breakdown of all relevant usability points needing adjustment as well as a new seamless design catered to their branding requirements and development capabilities.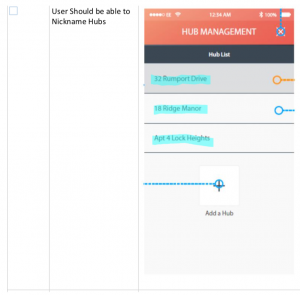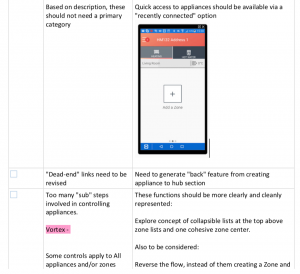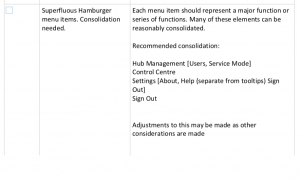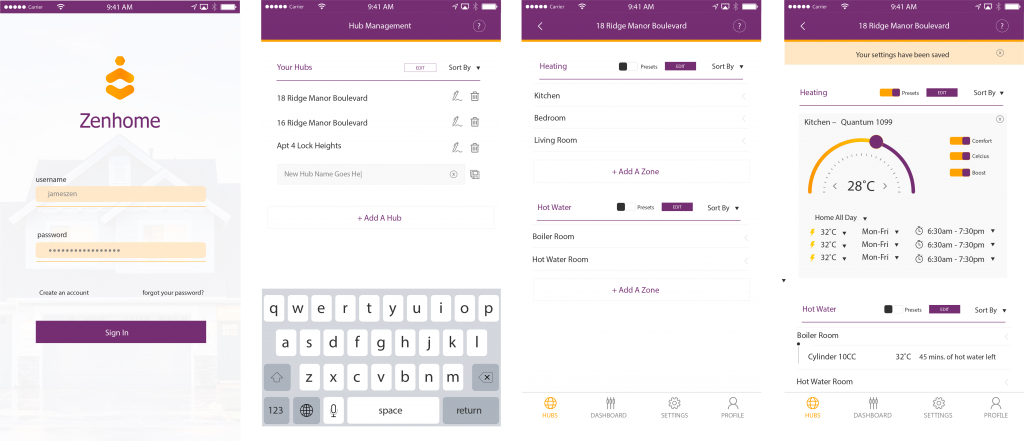 Branding: Branding adjusted to fit their current style guide.
Edits: The ability to change a hub name or add a nickname was included to make it easier for users to remember which hub is which.
Hamburger Menu Dismissed: The hamburger menu has been a staple piece when it comes to mobile design. Staple indeed, but not always needed. A bottom menu replaced the superfluous hamburger menu to simplify the application.
New Gauge: Gauge palette adjusted to accommodate presets.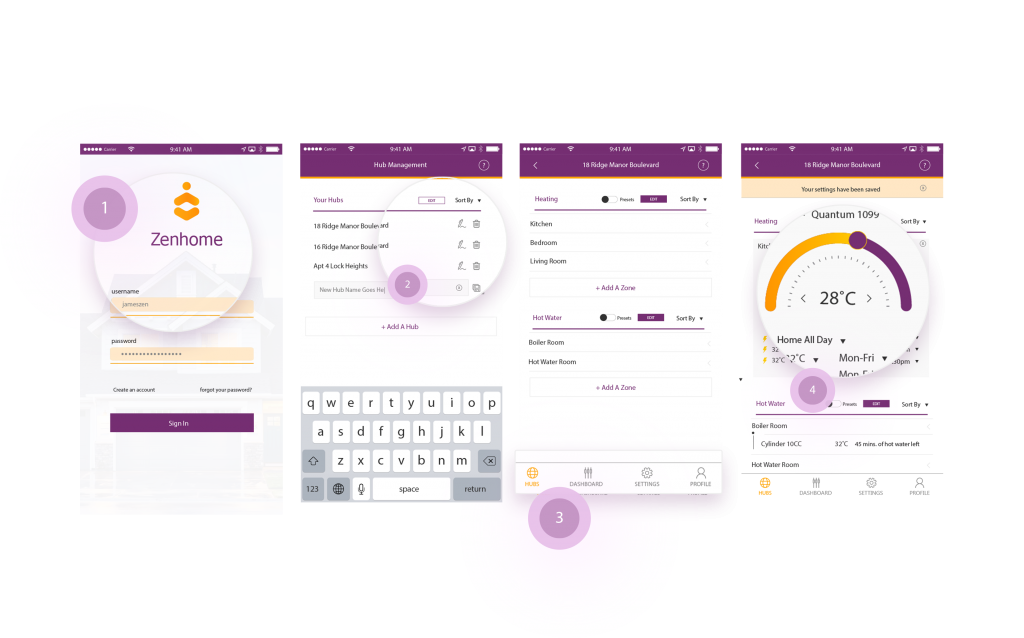 Anomalies: Clean simplicity and robust features is a marriage that should take place as early in a project's conception as possible. It can be challenging to reroute imbalances later on in a project.
Take-aways: Sometimes ideals meet reality, but not always. Despite the challenges, we were able to swiftly deliver a usable product and provide useful guidelines for their future projects.